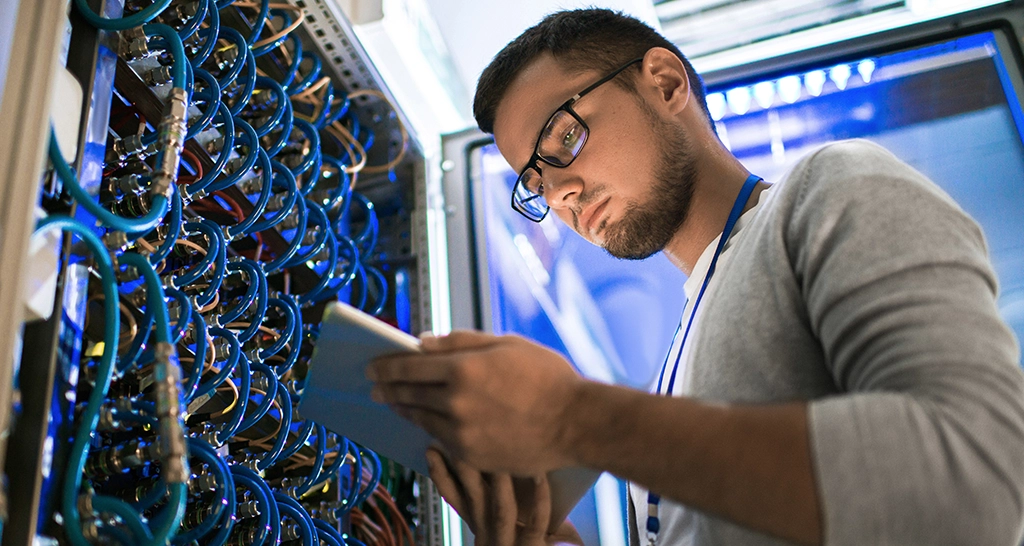 Network & IT Services
As a complete resource for IT managers and their teams, TREBRON is standing by to assist with a wide range of IT services, networking, planning, support, training and more. So if you are seeking additional IT support but hesitant to take on the costs associated with building out your in-house team, we can supplement your needs in a variety of ways.
Network & IT Services You Can Depend On
Whether you run a dental office, academic institution, flower shop or accounting firm, leaving your business exposed to cybersecurity risks could negatively impact your bottom line and leave you financially drained. Worms, viruses and spyware are circulating the Internet 24/7/365, ready to attack your systems when you least expect it.
Prime targets for cyber attacks, data breaches and hacker probing include companies with high-speed, always-on Internet connections, which is why it's important to work with cybersecurity professionals who can provide hardware and software solutions to protect your organization from predatory attacks and mitigate existing security concerns.
At TREBRON, we are a resource for IT departments seeking additional assistance in a variety of areas. We are committed to helping businesses and organizations optimize the security, quality and performance of their network infrastructure. As an IT vendor, we offer network and IT services in the following areas.
Assessments & Evaluations
Setup & Deployment
Installation
Troubleshooting & Servicing
Hardware & Software
Cloud Storage
Network Design
Computer Servers
And More!
Ready to Learn More?
At TREBRON, we understand the value of your organization's sensitive information, data and finances, and we are committed to providing you with the robust protection your business needs to protect them. To learn more about how we can safeguard your organization, contact us today. We look forward to hearing from you!